Men's Haircut Trends for Spring
04.17.2020
Spring is here, and it's time for a new style. The fresh, new look trend isn't just for women – men can get a great new style with a new haircut from this year's men's haircut styles.
Curtains. That wavy, unruly style of the 90s is back, but today's styles are looser with more waves. The curtain is characterized by a grown-out crown and center part, that heartthrob, a boy-band look that's casual and stylish. The slicked-back curtain is fading away in favor of a loose, natural wave.
Textured crop. This style is short on all sides with texture on top that works with your hair's own natural growth patterns. It's a low maintenance cut with plenty of texture on top that works best with thicker hair that has tons of natural texture.
Bobs and mid-length styles. If you want to move away from those shorter styles that have dominated the trends, grow things out a bit for a mid-length cut this spring. It's a long, messy style, with or without curl or waves, that's easy to care for and looks great in any situation. Bobs are about shoulder-length, but other mid-length styles are closer to the scalp.
Buzz cut. The buzz cut is still a trend for spring 2020. It takes just the right head shape to pull it off, but its super-easy care makes it a top choice for active lifestyles.
Contemporary afro. Celebrating your natural hair is a huge trend in spring 2020. Whether big, bold, and curly or tight, tapered, and faded, it's all about embracing the quality of your natural hair.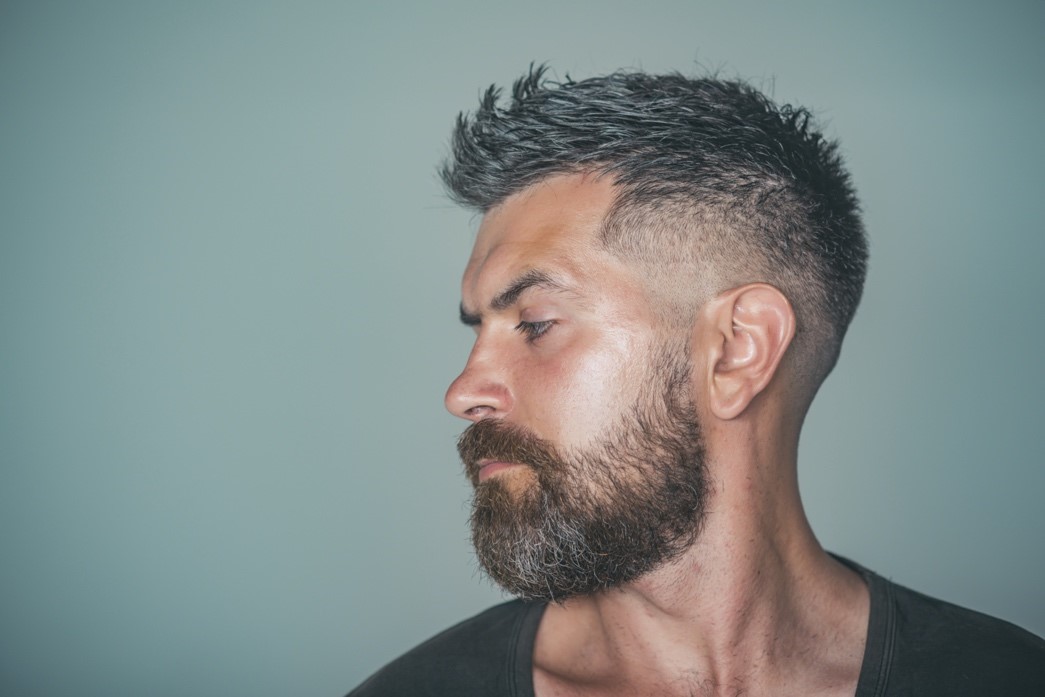 Your beard and mustache (or a clean shave) are part of your style. Along with haircut styles, it's important for men to think about the best facial hairstyle to complement your new cut.
Goatee. This is any facial hairstyle that focuses hair only on the lip and chin areas. Goatees have traditionally been the style of rock stars and men who defy the norm, but this attractive style complements many short and longer haircut styles and will be a huge trend this spring.
Sexy stubble. Got a babyface? This easy-to-maintain style makes you look more mature, and also helps weak jawlines, acne scars, and unevenly pigmented skin disappear.  The trick is keeping it neat and trim, with an even length of about 3 to 4 millimeters.
The "beardstache." This style rocks a full, thick mustache while keeping the beard neatly trimmed with long stubble. It works best with men with thick facial hair but works for most face shapes and is a great complement for many hairstyles. As the weather warms, the beardstache is a great alternative for a full beard.
Short beard. Love a full face of hair but want to dial it back a bit for the office? The short beard is a neat, trimmed, all-over beard, and mustache style that looks sleek and sophisticated.
Once you've chosen a new style, getting it is easy and economical at Summit Salon Academy KC. Our barber students train in our L'Oreal Professionnel cosmetology program, which is an in-depth study and practice in professional hair cutting and barbering based on L'Oreal Professionnel principles. All students are well-trained and supervised by experienced, professional barbers to ensure the highest quality cut and grooming services for you. As a bonus, having services done by Summit Salon Academy KC students gives you the satisfaction of knowing that you helped a new barber advance his or her career, while you enjoy professional results at a great price. It's a win-win for all!
And you can keep your style looking great by eliminating unwanted hair on your brows, nose, and ears with professional waxing services by our Summit Salon Academy KC esthetician students. Trained in a world-class esthetician program, our students provide safe, effective hair removal treatments to keep you looking neat and well-groomed for work and play.
When you're ready to come in for all your haircare and skincare needs, Summit Salon Academy Kansas City is ready for you with a fully clean and sanitized salon and spa for your health and safety. What's more, your appointment at Summit Salon Academy KC helps our student cosmetologists and estheticians advance their careers through hands-on experience, and all students are closely supervised by our professional estheticians and cosmetologists. It's a win-win for everyone! You can find us at 815 West 23rd St in Independence, MO, or call us at (816) 252-4247 to schedule your appointment or to speak with one of our professionals about your skincare and haircare needs. Please download our loyalty app for free on  iTunes and Google Play.