Take Good Care of Your Summer Skin at Summit Salon Academy KC
06.30.2020
The summer heat can really leave your skin feeling parched, flaky, and dry. That's why good skin care is even more important this time of year, and an important part of a great skincare regimen is scheduling regular professional skincare treatments to address the individual needs of your skin. At Summit Salon Academy KC, our students provide a wide range of skin care services that can help your skin escape the effects of heat and sun exposure.
Heat can damage the skin because of its negative effects on the building blocks of your skin – collagen and elastin – especially when you're exposed to direct sunlight. Damaging UVA and UVB rays can penetrate your skin and cause damage that leads to premature aging and, ultimately, wrinkles. And even when you come indoors during those hot summer days, the dry air from your air conditioner may continue to dry out your skin.
You can combat the effects of summer heat and dry indoor air conditioning on your skin with a regular schedule of nourishing skin treatments that cleanse, restore moisture, and address specific skin issues to optimize skin health. At Summit Salon Academy KC, our student estheticians deliver exceptional skin care services at reasonable prices. Every student is supervised by experienced, professional estheticians to ensure that your skin gets the very best care possible to combat the effects of sun exposure, heat, and dry air conditioning. You get fabulous skin and our Summit Salon Academy KC esthetician students gain valuable experience to jumpstart their careers – it's a win-win for everyone!
Facials. Your face is exposed to the sun more than any other part of your body, even in bikini weather. Because of this, your face might be the first place to show premature aging from heat and sun exposure. Even younger people can benefit from anti-aging treatments since damage to your skin can begin as early as your 20s. Professional facials address not only heat damage but also any other skin issues that may arise, such as acne, hyperpigmentation, and uneven skin tone. Summit Salon Academy KC facials are customized for each client to ensure that they specifically address your individual skincare needs. Professional facials cleanse, exfoliate, clarify, tone, and promote circulation to ensure that nutrients are delivered to each cell and those waste products are properly flushed away, leaving skin healthy and hydrated. In addition to a traditional basic facial treatment, our Summit Salon Academy KC esthetician may recommend other treatments that meet your skin's needs, including:
LED light therapy to rejuvenate skin cells

Gua Sha, an ancient Chinese treatment to stimulate circulation

Microdermabrasion, to remove dead skin cells and other pollutants and stimulate collagen production

Customized chemical peels to address specific skin issues and conditions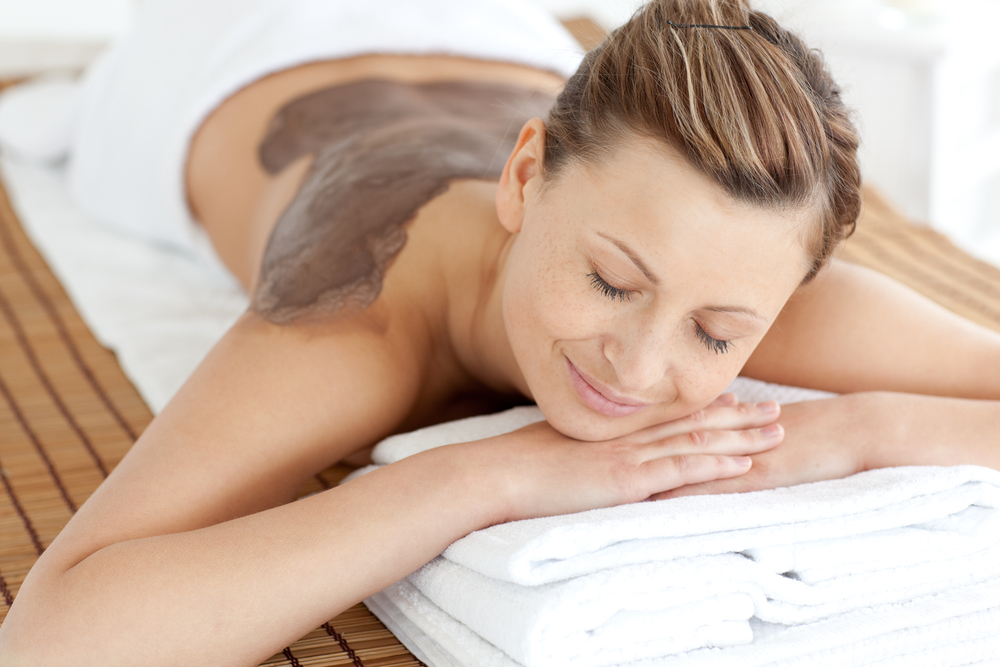 Body treatments. After your facial, you'll want to ensure that all your skin stays healthy and young-looking. Body wraps and treatments help hydrate, exfoliate, and soften skin all over your body so it stays healthy and young-looking in the summer heat. 
Salt Glow wrap. Salt wraps exfoliate skin and rejuvenate with natural mineral salts. Exfoliating is a crucial process all year long and especially in the summer with the effects of the hot sun. It works by removing dead skin cells and other surface pollutants that can block pores and cause breakouts and other skin issues, and the deep cleansing encourages new collagen production to keep skin firm and soft. A Salt Glow makes you feel as refreshed and rejuvenated as your skin after every treatment.

Mud Fango wrap. This wrap is all about detoxing and conditioning the skin to absorb nourishing skincare products to leave it soft, hydrated, and healthy.

Back Facial. The same exceptional treatments that help your skin on your face are also beneficial to your back's skin, which is often neglected because it is difficult to reach. You'll get a deep cleansing, exfoliation, extractions as needed, and nourishing serums and creams which will vary depending on your skin's individual needs. 
The best part about professional skin care treatments is that they don't just make your skin look and feel great – they also give a huge boost to your mental wellbeing. That's because you lay back, relax, and enjoy while being pampered with some of the most effective skin care treatments available. Taking care of yourself and your skin, which is the largest organ in your body, is an important part of your wellness routine. We use only the finest Dermalogica® skincare products for the best results on your skin.
Take a break from the heat and let our students take great care of your skin at Summit Salon Academy Kansas City. Make an appointment today and our students will design a custom skincare plan with professional facial and body treatments. You can find us at 815 West 23rd St S in Independence, MO, or call us at (816) 252-4247 x301 to schedule your appointment. You can also find more information, book an appointment, and receive appointment reminders on your mobile device with our free mobile app, available on iTunes and Google Play.