LEADERSHIP TEAM
Summit Salon Academy, Kansas City is owned by experienced industry salon leaders Carl and Jason. Elevating the industry one artist at a time is our passion and leaving it better than we found it is our mission. Summit Salon Business Center believes that students are the future of the beauty industry. Summit Salon Academies throughout North America prepare students for a successful career. Each day at Summit Salon Academy begins with one question: "What difference will you make in the world?"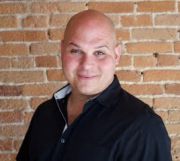 Carl Glorioso
Owner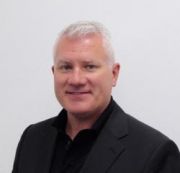 Jason York
Owner
Our community of salon professionals and faculty reflect a world of talents. Summit Salon Academies go inside the issues that matter - and teach you to reach inside yourself for the strength, skills, and confidence you will develop to face them. Through intelligent communication and superior technical training, you are asked not only to study leadership, but to demonstrate it.
Summit Salon Academies utilize the Summit Salon™ performance-based system to teach future service providers how to provide an exceptional guest experience and enhance their earning potential. Summit Salon Academy Kansas City marries this performance-based methodology with the latest technical training to provide the most innovative and advanced Cosmetology School experience available in North America.
OUR PARTNERS

Summit Salon Academy, Kansas City is a L'Oreal. We love to "Challenge our Talents" and "Get Inspired" with the industry's leading resource for learning. L'Oreal's artistic team is comprised of award-winning facilitators and they are often on-site at our Kansas City academy. As a L'Oreal School, Summit Salon Academy, Kansas City offers technical training supported by principles of design and color. L'Oreal's exclusive Principle Based Design and Color system explores an approach to hair design from the foundation to the finish.
We also partner with Dermalogica, Glo, Essie and MUD Make-up Designory.
SUMMIT SALON BUSINESS CENTER

Summit Salon Business Center (SSBC) is the world's largest salon seminar, training, and consulting company.
Utilizing the Summit Salon Systems in our curriculum means that when our students leave – they have the foundational knowledge of how to earn a beautiful living if they choose to. These systems also impact our culture by fostering an environment of support and encouragement vs competition. Our students come together monthly to celebrate the top business leaders in each program.
SAM VILLA

Summit Salon Academy, Kansas City student kit includes Sam Villa's professional ionic blow dryer, the sleekr professional straightening iron, and a myriad of his brushes and combs.
Motivating, creative, passionate, energetic, inspiring… these are just a few thoughts that come to mind at the mention of Sam Villa's name. Known as the Hairdressers hairdresser, Sam has been chosen as the industry's Favorite Platform Artist and Educator at the prestigious Stylist Choice Awards in 2007, 2011 and again in 2012. Sam possesses a unique blend of technical and artistic skills — and a contagious spirit that draws people in and makes them want to learn!
PIVOT POINT

Summit Salon Academy, Kansas City is a Pivot Point member school. Pivot Point is the most widely accepted cosmetology training system in the world. It has been translated into thirteen languages and is used in over 70 countries. Pivot Point uses a methodology that allows learning at the emotional, visual, analytical and manual level.
Our delivery tools are interactive, providing students and educators with the most current in depth knowledge of art and design theory, as well as practical exercises and communication skills. 
Start your career today
Have a question? Call the admissions office directly at (816) 252-4247
Have a question? Call the admissions office directly at (816) 252-4247 or send us an email.
Subscribe to Our Newsletter