Bangs, Bobs, and Center Part 2022 Haircut Trends
02.09.2022
Every season, we see emerging trends that really stand out, and haircut trends are no exception. For 2022, three of the biggest haircut trends involve bangs, bobs, and center parts, and you'll be sure to find something you love for a new style this year!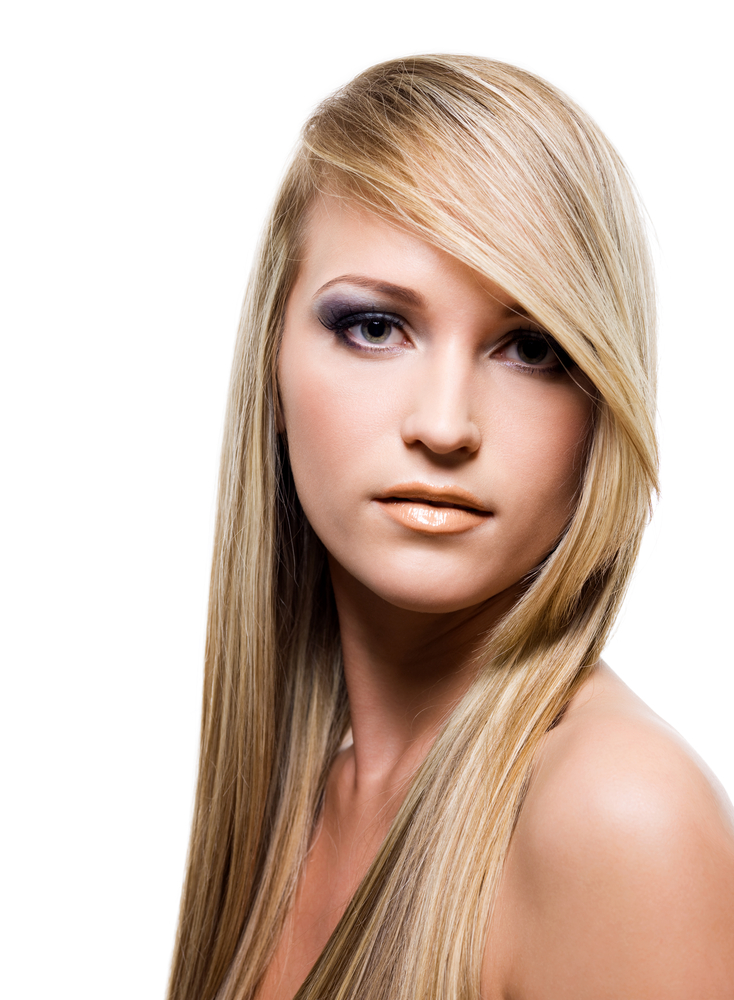 Bangs. One of the most popular trends – which has lasted through last year and is expected to continue strong in 2022 – is adding bangs to your style. What's most fun about this trend is how much it changes your look with what seems like a relatively small difference in your haircut. The reason for that is that bangs change the frame around your face as well as the overall shape of your hairstyle, so just adding bangs can be just the thing you need for a fresh, new look.
Curtain bangs. Full curtain bangs continue to be trendy this year, and you'll get the look with a middle part so the bangs flow off in a feathered look to the side. This is a great style with medium to long hair, especially if you have lots of layers for a high-dimension style. If you prefer a side part, curtain bangs may not work for you, but there are still plenty of options. 
 
Heavy fringe. For people with an oval-shaped face, a heavy fringe, or bangs that bring more hair forward into the bangs, are very flattering – and the good news is that they're trending this year. 
 
Side-swept fringe. Yes – there are bangs for those of you who prefer side parts! While center parts are a huge trend this year (more on that in a minute), this option lets you keep the side part you love. 
 
Curled bangs. People with curly hair often think that bangs aren't for them, but this trend shows that just isn't true! Celebrate your curls with beautiful bangs that show off your gorgeous locks.
 
Layered fringe. These bangs are a mix of short and long bangs because they're layered, giving you a sexy, wispy look that's great with any hair length. Like curtain bangs, layered fringe tends to work best with a center part. They also need to be trimmed by the stylists at Summit Salon Academy KC's luxury salon every few weeks.
Bobs. The bob cut is continuing to have a huge moment as it continues to top trends for 2022. Bobs are chin-length cuts that give you some options for personalizing the cut to suit your style. In addition to the classic bob, which is straight and has a single layer, you can change things up with these fun styles. 
Textured bob. This retro look adds the 'messy' layers and texture of a 70's cut and combines it with the chin-length of a bob for a fun, sexy look. 
 
French bob. Trending high this year, the French bob adds lots of texture and a bold sweep forward on the sides that frame your cheeks. 
 
The 'mob.' This cut is a mix of the classic bob length with a fun twist – it's also part mullet, shorter on the sides and longer in the back. It's a trendy, fun haircut that's easy to wear and to style. 
Center parts. Another easy way to change up your style is by changing your part location. Last year, we saw a lot of people change up their style by sweeping hair over to the side. While some of those looks are still trending, we're seeing center parts taking center stage for a great 2022 style. 
There's no doubt about it – there are plenty of gorgeous, sexy styles that work best with a side part. But to get some of this year's top trends – like the curtain bangs and some of the other bangs styles we described earlier, a center part is a must. 
Whenever you get a new style from your Summit Salon Academy KC stylist, be sure to take their advice about the professional products you'll need to use at home. A great style starts with healthy hair, and professional products from trusted brands like L'Oréal Professionnel®, Redken®, and Matrix® will help keep your new hairstyle looking great between salon visits. 

Make an appointment for your new 2022 haircut today at Summit Salon Academy Kansas City. Our student stylists will help you look great all year long with professional services at a reasonable price. Our students are fully trained and supervised by licensed, professional stylists. You can find us at 815 West 23rd St S in Independence, MO or call us at (816) 252-4247 x301 to schedule your haircut appointment. You can also find more information, book an appointment, and get reminders for your haircut appointments right on your mobile device with our free mobile app. Download it today from iTunes and Google Play.