Festive Holiday Styles Everyone Will Be Wearing
12.22.2020
The holiday season is here, and it's time to think about that new holiday hairstyle you want for your celebrations. Whether you're invited to in-person, physically distanced events, or plan on some virtual celebrations, you'll want your hair to look perfect, and we can help at Summit Salon Academy KC.
Updo styles. The updo is a classic for formal occasions and holiday celebrations, and this year we'll see them everywhere. The 2020 take on these gorgeous styles adds a variety of different types and thicknesses of braids and twists to really personalize your holiday style.
Braided buns. Use wide or narrow braids to twist into this gorgeous classic look, and you can even make it your own with double braided buns. This is a great look that stays in place well for your celebrations.
Halo braid. A great look for the holidays, this look has braids all around the crown blending into a low braided bun. Make it sparkle for the holidays by braiding in a shimmering ribbon or string.
Slicked-back bun. For a sophisticated look, go with a chic slicked-back bun with every strand perfectly in place. Try it with a side part for an updated style. It's a great look for lots of formal holiday outfits.
Half-up styles. Half-up styles are huge this year. They give you all the benefits of both worlds, with your hair off your face as well as showing off your long, silky locks.
Waterfall braids. This is a gorgeous, romantic style, with braids cascading around your crown interwoven with the hair flowing down the side. Add a holiday-themed bow or ribbon to tie off the braid and you have the perfect style for your celebrations.
Twists. For an easy holiday style, try a twist. This style uses strands from each side to twist into each other, held in the back for a holiday look. Ask your Summit Salon Academy KC stylist to show you techniques that make it easy for you to copy this style at home.
Bubble-style half ponytails. A sophisticated twist on the classic style, this style uses a special bubble effect to add interest to the look, leaving the rest of your hair flowing naturally. It's a great idea for a pretty holiday look that suits your personality.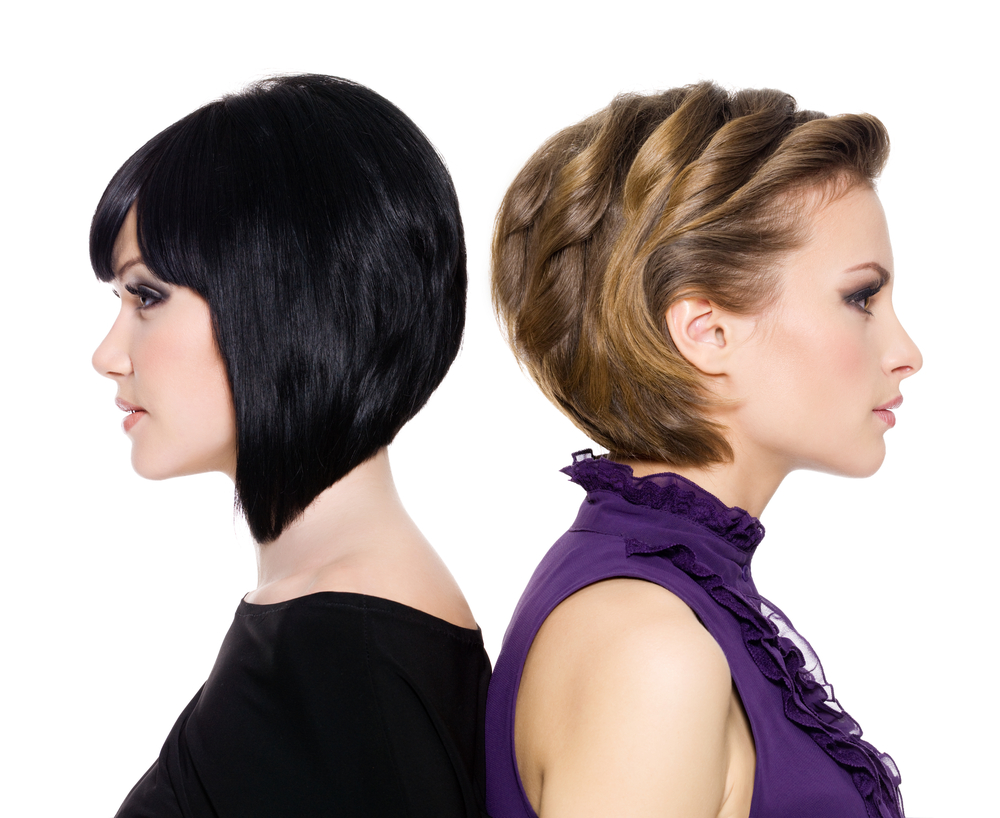 Short styles. If you love short hair, you won't miss out on any fun this holiday season. We're seeing lots of new shorter cuts this year in unique styles for holiday celebrations. 
Bobs. The chin-length bob is so versatile and is the perfect canvas for creativity. Pull it back with a holiday ribbon or headband. Try an asymmetrical cut for a chic new look. Create a half updo with braids and twists for a fun romantic style. 
Pixies. Pixies are all about the layers, making them the perfect short style for the holidays. Messy or slicked back, they make the perfect crowning touch to a sophisticated holiday outfit.
Long hair. If you prefer to let your long hair flow naturally, try a few of these tweaks for a gorgeous holiday hairstyle.
Glam blowout. This is a great look for long, flowing, Hollywood-style hair that looks fabulous with holiday outfits. The blowout gives you the volume you need with just the perfect wavy style to highlight your facial features.
Beach waves. Beach waves aren't just for summer! Dress them up for winter and show them off for your holiday celebrations. Add some extra waves for volume and accessorize with holiday clips and barrettes to make a grand entrance to all your holiday parties.
Inspired to try a gorgeous new holiday hairstyle? Make an appointment today at Summit Salon Academy Kansas City. Our student cosmetologists will help you get the gorgeous look you want for all your holiday celebrations! All our students receive comprehensive training and are supervised by experienced, professional cosmetologists, so you'll get the expert look you want for your holiday parties. You can find us at 815 West 23rd St S in Independence, MO, or call us at (816) 252-4247 x301 to schedule your appointment. You can also find more information, book an appointment, and receive appointment reminders right on your mobile device with our free mobile app, available for download on iTunes and Google Play.