Hair Color Trends for Spring
04.02.2020
With spring finally here, it's time to think about a new look – and what better way to make a change than with a fun, new hair color? We've been combing through the new color trends for spring 2020, and we've found so many new and beautiful colors that you can try for yourself. Here are a few gorgeous examples:
Twilighting. A huge trend this season is twilighting, a stunning, multi-dimensional color that emulates the skyline at twilight. The base is a rich, beautiful brown with golden undertones and highlights that look like lazy rays of sunshine as the day slips away. The trick is a mix of balayage, or freehand highlights, and babylights, subtle, soft highlights done with foils.
Cuivre Red. Cuivre is French for copper, and this bright, bold copper red is a wonderful shade for a colorful spring wardrobe. It's a rich, vibrant, deep color that really gets you noticed. If you're choosing a vibrant red this season, remember that home care is extremely important, so ask your stylist about the best color-protecting professional products to use to keep your shade looking beautiful.
Chocolate brown. When you think of spring hair colors, it's usually about the lighter shades. But this season, deep, luscious chocolate browns are part of the mix, with some of the top celebrities and influencers opting for this rich, gorgeous all-over color.
Chunky retro highlights. We're still seeing some natural-looking highlights, like the twilighting craze, but new this season is a return to some of the chunkier foil looks of the past. With celebrities like J. Lo and Kelly Clarkson embracing the style, we'll be seeing a lot more of this for spring 2020.
Buttercream blonde. This light, creamy blonde shade is the perfect color for spring. Its mix of warm shades just look like sunshine, and it's the perfect complement to lighter, colorful spring fashions. Because it's a mix of light, warm shades and not just a single color, the look has plenty of light-reflecting dimensions.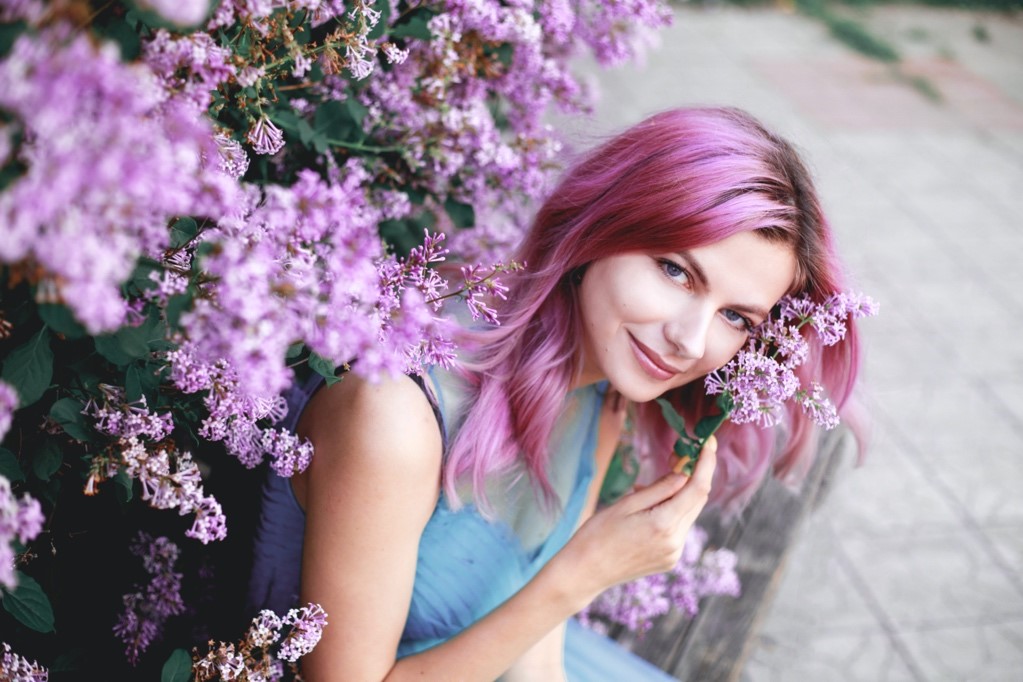 Colorful options. If you love shades of unique fantasy colors, this spring's trends are full of fun choices for you. Dusty blue is a softer, subtler version of classic blue that we'll be seeing everywhere this spring. Other options include soft pink or lavender, and all these fun, unique color options are perfect for warm spring weather.
Getting a new spring hair color is easy and economical at Summit Salon Academy KC. Our students train in our L'Oreal Professionnel cosmetology program with in-depth study and practice in professional hair coloring based on L'Oreal Professionnel principles. All our students are trained and supervised by experienced, professional colorists to be sure your new spring hair color is of the highest quality. As a plus, whenever you have services done by the students in our program, you benefit from gorgeous, professional results while knowing that you helped a new colorist advance his or her career. It's definitely a win-win for everyone involved.
Once you get your new spring hair color, after care is important to keep it looking vibrant and gorgeous. We want all our clients to love their results, so it's important to follow a few simple steps to keep your new spring hair color lasting longer:
Wait before shampooing. The hair coloring process opens the outer layer of your hair so the color can soak in. Washing it before each strand has resealed may result in a loss of vibrancy, so it's important to wait before your next shampoo. Our student and professional colorists can help you decide the best amount of time to wait to ensure your color stays beautiful.
Use the right products. Once you do return to shampooing, be sure to only use professional-level products that are formulated for your hair type and for color-treated hair. Drugstore brands may seem to cost less, but they're usually watered down so you have to use more, and they may contain some harsh ingredients that can damage your hair color.
Shampoo less often. Our professionals recommend shampooing only two or three times per week and even less often for certain colors. Ask your student or professional colorist at Summit Salon Academy KC for advice on how often to shampoo your newly colored hair.
Avoid heat. The heat from hot water, heated styling tools, and other sources can dry out and damage hair, especially when your hair is color-treated. Turn down the heat in the shower, choose styles that use minimal styling tools, and use a heat protectant when you must use heated tools to style your hair.
When you're ready to come in for all your haircare and skincare needs, Summit Salon Academy Kansas City is ready for you with a fully clean and sanitized salon and spa for your health and safety. What's more, your appointment at Summit Salon Academy KC helps our student cosmetologists and estheticians advance their careers through hands-on experience, and all students are closely supervised by our professional estheticians and cosmetologists. It's a win-win for everyone! You can find us at 815 West 23rd St in Independence, MO, or call us at (816) 252-4247 to schedule your appointment or to speak with one of our professionals about your skincare and haircare needs. Please download our loyalty app for free on  iTunes and Google Play.