How to Make the Latest Braid Styles for Your Holiday Hairstyle
11.15.2021
The holidays are coming before you know it, and it's time to think about your holiday hairstyle! Braids are an incredibly versatile hairstyle that goes everywhere – from formal parties to the office to casual occasions. If you're looking for a fun new holiday hairstyle, you might want to try one of the new trending styles of braid for a unique look and a beautiful texture. With a little practice, they get easy to do, opening up lots of possibilities for those holiday hairstyles. 
Before you get started with braiding, here are a few tips to make it easier:
Brush your hair well. Getting rid of any unwanted tangles makes the braiding process so much easier. 
 
Try a professional leave-in conditioner. Applying a professional leave-in treatment can help remove flyaways before you start. Always use professional haircare products from trusted brands the experts use, such as Redken or Matrix.
 
Use a professional styling product. Applying a styling product before braiding can help keep everything in place. Again, be sure it's a trusted professional product that helps you style while nourishing your hair. 
Once you're ready to braid, it's time to try a few of these different braid styles: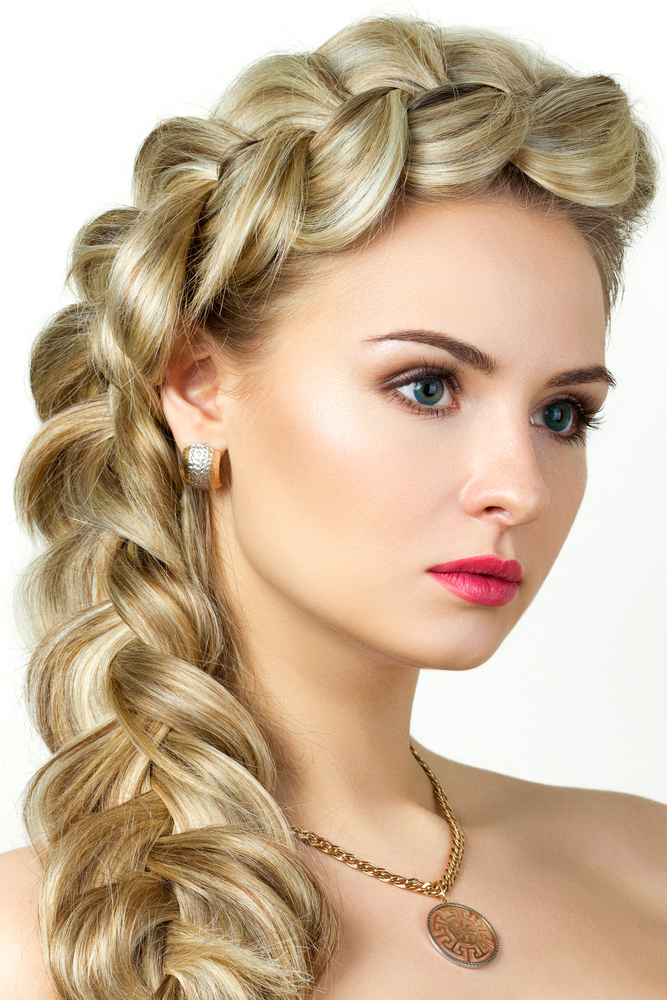 The Fishtail Braid. A fishtail braid has a fun, unique texture that works very well for holiday styles and other important occasions where you want a fantastic look. To get the style, just: 
Using a hair tie, tie your hair into a ponytail. Use an old hair tie because you'll be cutting it off. Divide it in half.
Take a small section from the left side and pull it across the front.
Do the same with a small section from the right side.
Alternate as you work the braid down, taking small sections from the opposite side and pulling them across the front of the braid.
Continue all the way to the bottom, then tie it off with a hair tie.
Cut and remove the first hair tie and work the braid around until it's even. A little messiness is normal and makes the style look great.
As you become more familiar with the process, you can eliminate the first hair tie.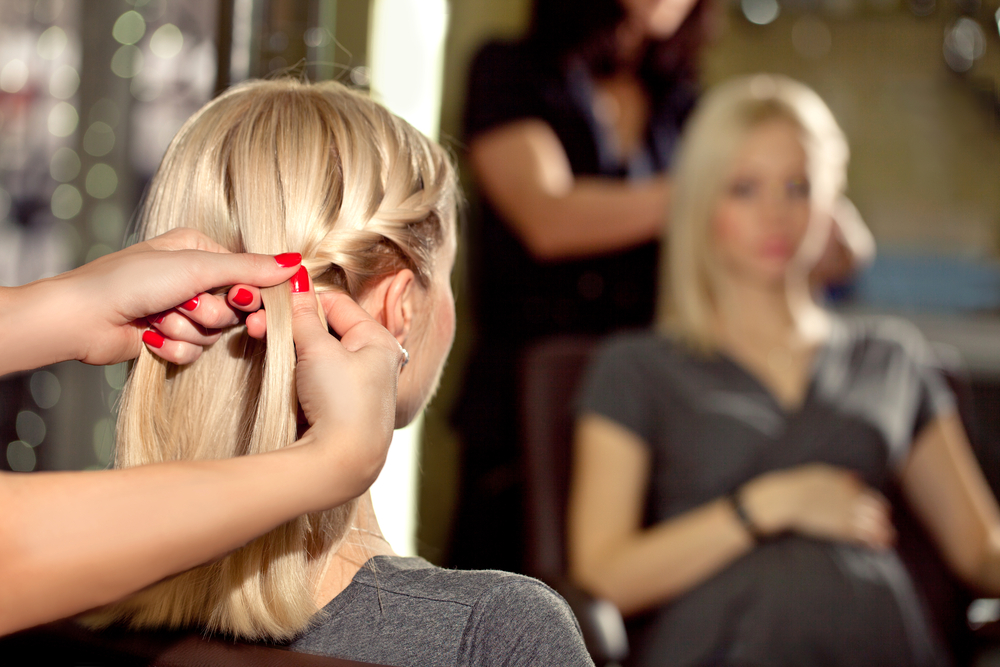 The French Braid. This gorgeous classic style makes an incredible-looking holiday hairstyle for every occasion, both casual and formal due to its elegant look. To get the look, just:
Take some hair from the top of your head and split it into three sections.
Braid those sections together as usual.
As you braid, incorporate strands of hair from the rest of your head into the middle of your braid.
Keep going until you've used all your hair or as much of your hair as you'd like to incorporate in the braid. Use thicker sections if you want a fuller-looking braid or just a few strands for a thin braid.
Move the braid as you're braiding depending on where you want the final placement – straight up for a middle braid or over to the side.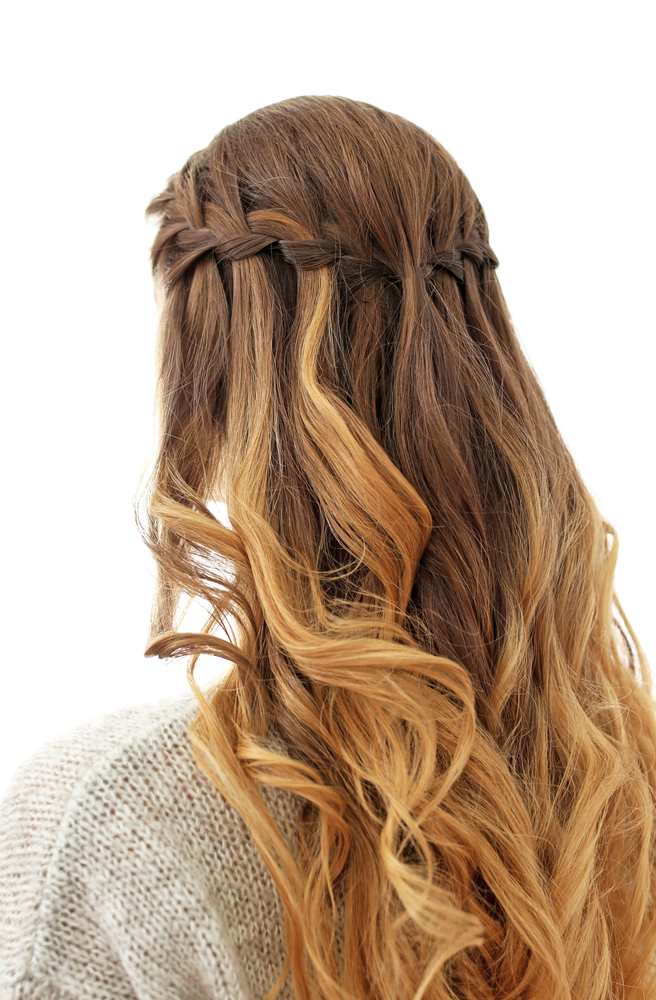 The Waterfall Braid. Have you seen all the pretty waterfall looks on social media? It's a gorgeous look for a holiday party or even a fall or winter wedding. But you don't need to wait for a special occasion, because waterfall braids make a pretty everyday look, too. Here's how to get it:
Start in the front, separating hair into two sections.
Cross the section in the front over the one behind it.
Add a new section, but instead of braiding it in, let it fall above the front section.
Pull the bottom section of the original two over the waterfall section.
Add in another section and twist the two original hair sections.
Continue toward the back, adding hair that you let fall as a waterfall section and twisting the original two sections.
At the end, braid the ends and then tuck them under your hair and pin them to secure.
Need help with your holiday style? Make an appointment today at Summit Salon Academy Kansas City. Our student stylists can show you how to make beautiful braids as well as help you discover a great new holiday hairstyle for you! All our students are professionally trained in all aspects of hair cutting, styling, and haircare, before working in our luxury salon. They're supervised by professional, licensed cosmetologists, so you'll get a high-quality style at a reasonable price. You can find us at 815 West 23rd St S in Independence, MO, or call us at (816) 252-4247 x301 to schedule your hairstyling appointment. You can also find more information, book an appointment, and get reminders for your hair styling appointments right on your mobile device with our free mobile app. Download it today from iTunes and Google Play.