Relax with a Massage for Better Health and Wellness
07.31.2020
Life is full of stress, and sometimes it can become so overwhelming that it affects your health. Managing stress is one of the most important things you can do for your wellbeing, and regular massage therapy appointments are one effective way to take good care of your health. 
When you get a massage on a regular schedule from the students at Summit Salon Academy KC, you're getting all the benefits of professional massage therapy at a reasonable cost, so it's easy to afford that regularly scheduled "me time." In addition, with every appointment, you're helping a student esthetician get the real-world experience they need to jump-start their career, so it's a win-win for everyone involved. Each student works with clients only after receiving proper, comprehensive training, and each student is supervised by an experienced, professional massage therapist to ensure that all massage techniques are performed perfectly to give you the massage benefits you need.
The wellness benefits of massage are extensive and include:
Better circulation

Diminished muscle tension

Relaxed muscles and body

Reduced stress hormones

Stimulated lymphatic system, which eliminates waste to detox tissues

Better skin tone

Better joint flexibility and mobility

Better mental alertness

Reduced depression and anxiety

Reduced pain
In addition to learning massage techniques, our Summit Salon Academy KC students are trained in physiology and anatomy, so they understand the different muscle groups and their interactions with each other. This advanced knowledge is crucial to help massage therapists perform the correct massage techniques and apply them to each client's individual needs.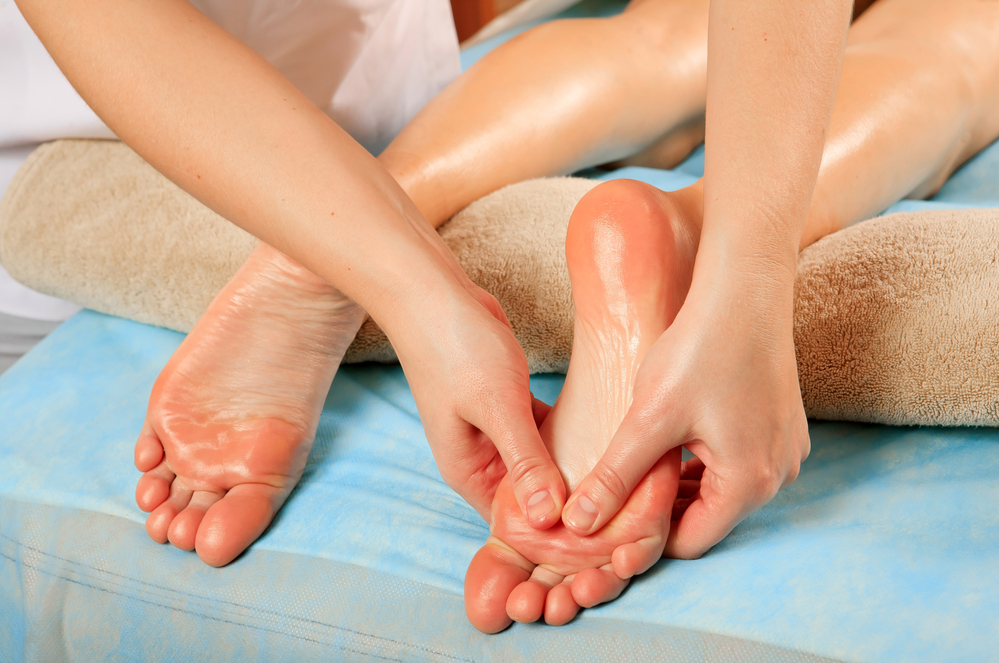 Massages available at Summit Salon Academy KC include:
Full-body massage. Here's your chance to fully unwind and relax as we help increase circulation to those muscles, which helps to deliver vital nutrients to keep your cells healthy. Unwind with this exceptional massage for your entire body to refresh you after a long day. A full-body massage makes a great gift for a birthday or any special occasion. 
Chair massage. The advantage of a chair massage is that it takes less time, but you still get the same benefits as a full-body massage. Chair massages use a special chair where you sit instead of laying down, and you remain fully clothed. That way, you get a great massage on those tension areas but can quickly get back to your day when you're on a tight schedule. That leaves you with a lift in your mood and a more relaxed outlook when you get back to work or to your everyday family responsibilities.
Reflexology. This type of massage comes from ancient Chinese medicine and uses zones in your foot to help relieve symptoms of stress and other disorders. Qi, or chi, is a flow of energy throughout your body that can affect your wellbeing. Reflexology identifies the different zones that cause energy flow to different body systems, so a reflexology technician can determine, based on your symptoms, which areas to stimulate to help alleviate pain and stress on those body systems. 
Body wraps with massage. Along with your 30-minute full-body massage, you can add a refreshing body wrap to detox and rejuvenate every inch of your body. Our Salt Glo or Mud Fango wraps exfoliate, refresh, and leave your skin incredibly soft. 
Want to experience the benefits of massage for yourself? Make an appointment today at Summit Salon Academy Kansas City. Our student massage therapists will use just the right techniques to relax your stress away, all in a luxury spa environment for your comfort and enjoyment. You can find us at 815 West 23rd St S in Independence, MO or call us at (816) 252-4247 x301 to schedule your appointment. You can also find more information, book an appointment, and receive appointment reminders on your mobile device with our free mobile app, available on iTunes and Google Play.