Start Your New Esthetics Career in 2021 at Summit Salon Academy KC
01.14.2021
It's a new year, and that means it's time to think about a change in all aspects of your life. Have you been looking for a new career working with people and helping them look and feel their best? A career in esthetics may be the perfect choice for you, and you can finish your training in as few as 8 months at Summit Salon Academy KC. You can be ready for a fresh new start in an exciting career before the end of 2021!
 
What is esthetics?
Estheticians are specialists who care for clients' skin and body. Professional estheticians provide a variety of facial treatments, hair removal treatments, and body treatments, and massage as well as makeup applications and nail care. Estheticians are specially trained to evaluate the condition of the skin and know all the available treatments and techniques to care for each client's individual skincare needs.
 
How can I know I'll be successful as an esthetician?
Generally, anyone who loves working with people and is also interested in exceptional skincare is a good candidate for a career in esthetics. There are also some other personality traits that make a person more suitable for this exciting career, such as:
 
Loves the thought of helping others

Likes to work hands-on directly with people

Is passionate about beauty and skincare

Has a strong work ethic and knows how to deliver exceptional customer service

Is interested in science and chemistry

Is detail-oriented


 
Other helpful traits include good business and leadership skills since in many cases estheticians can run their own businesses. If you're still unsure whether an esthetics career is right for you, you can take our online career assessment and speak to any of our course registration professionals at Summit Salon Academy KC.
 
What's it like to be in the esthetics training program at Summit?
You'll attend courses on different topics and also receive training in our luxury Summit Salon Academy KC spa. The courses are split into different segments of facials, body care, and makeup, and nails, hair removal, and state law topics. You'll learn first from lectures, presentations, and videos then get hands-on practical experience in the treatments and techniques you learn at our luxury spa. 
 
Another important part of the training is learning about the science of skincare and body treatments. That means studying subjects like anatomy, chemistry, and psychology as well as learning all about the different products and ingredients you'll use as an esthetician. 
 
You'll also learn important skills for managing a spa business, which is crucial for your success in your new esthetics career, whether you are employed by a professional spa or have your own business. You'll learn topics like proper safety and sanitation procedures, salon management, and salesmanship, so you'll be prepared to succeed in your new career. 
 
At the end of each segment, you'll take an exam and receive a certificate for completion of those skills. When you've completed the entire program, you'll be qualified to sit for the Missouri State Board of Cosmetology and Barber Examiners exam. Once you pass that exam, you'll receive a Missouri professional esthetician license, and you can get started on your new career!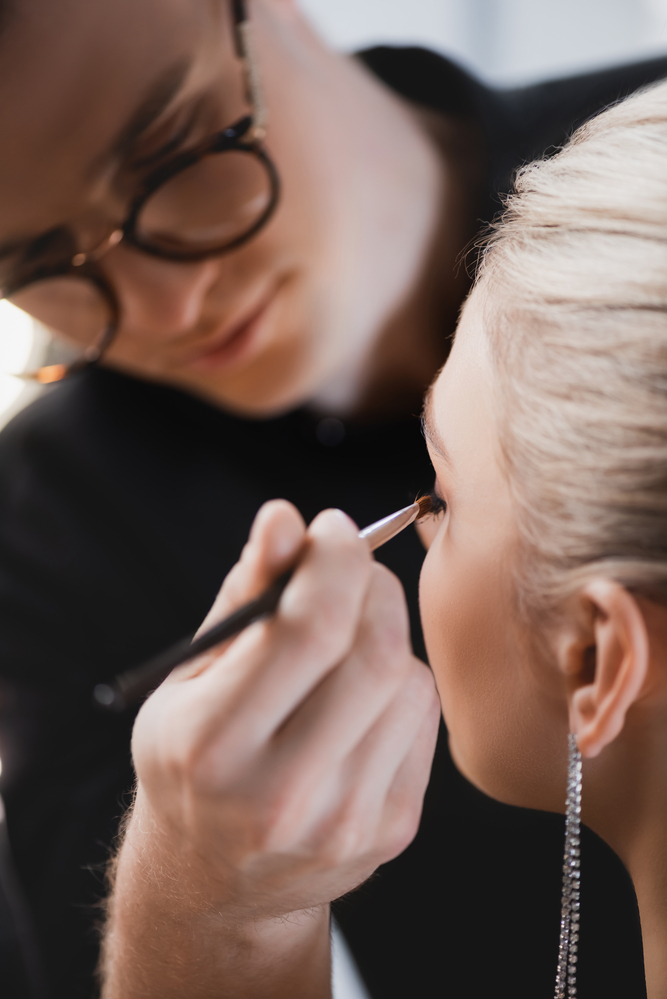 What kind of jobs can I get as a licensed esthetician?
With your new esthetician license, you can specialize in a variety of fields as a:
 
Facialist

Makeup artist

Spa products representative

Spa manager

And more!


 
And once you have your license and have worked for three years in the industry, you can be qualified to sit for the world-class CIDESCO diploma, an internationally recognized credential that allows you to work in the finest spas worldwide. At Summit Salon Academy KC, we provide a hands-on prep course for your CIDESCO exam once you are ready. 
 
Excited about getting started on your esthetics career in 2021? Contact our professionals at Summit Salon Academy KC and begin your new career today! You can find us at 815 West 23rd St S in Independence, MO, or call us at (816) 252-4247 x303 for admissions information. You can also take our online career assessment to see if esthetics is the right field for you. Message us online to ask questions and learn more about our exciting esthetics program. For more information, you can also schedule a tour of our CIDESCO-certified esthetician school.