You Know Being a Cosmetologist Is In Your Blood When…
08.15.2022
Cosmetology is an enjoyable and extremely rewarding career, but how do you know that being a cosmetologist is the right career choice for you? Anyone can learn to be a cosmetologist, but some people are just born with cosmetology in their blood. These people have a natural talent and passion for hair and makeup, and they will really excel and thrive in a cosmetology career. If you were drawn to YouTube hair and makeup video tutorials as you were growing up this is one of the many telltale signs that you just might be destined to be a cosmetologist.
Natural-born hairdressers usually feel like they simply cannot leave the house without their hair and makeup perfectly done. They are also the ones that friends always called on in high school to help them with their hair and makeup for prom. They might even pick up a few extra bucks on the side by cutting or coloring their friends' hair. If this describes you, you may have been born to be a hairdresser.
Are you the type of person that is always trying out new cuts and colors on yourself, and maybe even doing them yourself at home? Were your childhood Barbies and dolls bald with discolored scalps from multiple DIY dye jobs? Sounds like you may be a naturally born hair colorist and hair designer.
Cosmetologists typically love hair, skin, and nail products. Do you own more than twenty different hair and makeup products and still get overly excited when a new shampoo or conditioner comes out and just can't wait to get your hands on it? Do you enjoy giving yourself frequent makeovers and find yourself hanging out with friends, pampering them with makeovers, beauty treatments, and mani-pedis? You might be a cosmetologist at heart.
Other signs that you have cosmetology in your blood include being extremely artsy and creative. In fact, you may be so creative that you've set beauty and fashion trends that others have followed. You know when you wore a new hairstyle you'd created to school and then the next day everyone else was wearing theirs that way too? That's a sure sign that you have the gift of hair design.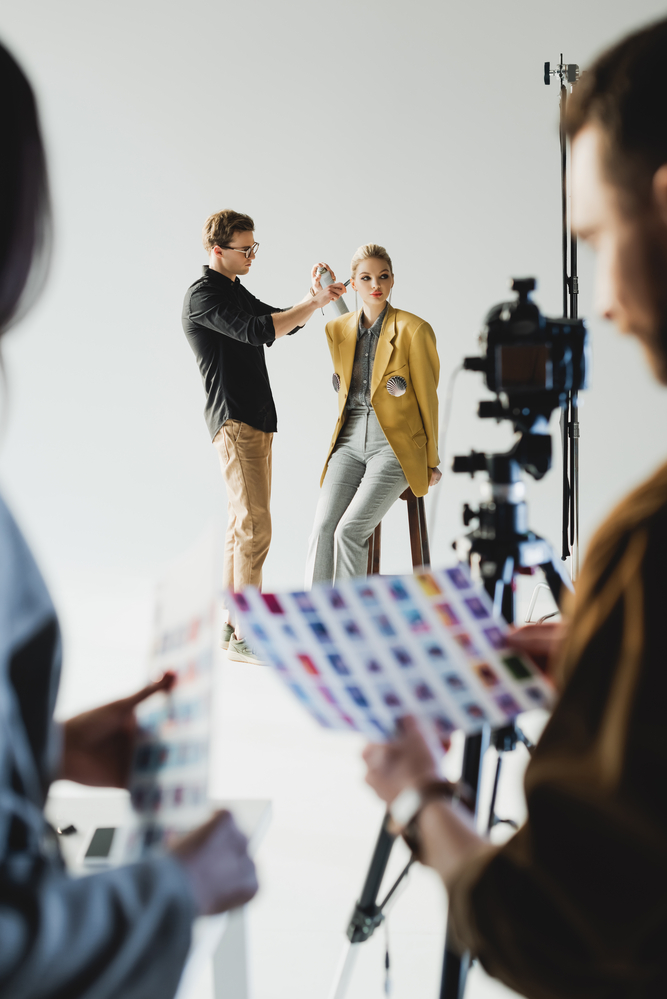 If you're ready to further your education and just feel like a 4-year college would squash your passion for beauty and cause you to lose yourself you should consider cosmetology training as an alternative. Pursuing a career in cosmetology will allow you to live out your desire to help people feel good about themselves and make the world a more beautiful place.
Cosmetology is such a fantastically broad field. It offers the opportunity to do what you love in many non-traditional ways. Sure you can work behind a chair in a salon if that is where your passion lies, but you can also work on cruise ships, work at a spa retreat, become a product manufacturer, be a product distributor sales consultant, work as a hair artist teaching classes at hair shows, become a cosmetology instructor and share your passion with others, or even end up being a celebrity hair and makeup designer. You can own your own salon and help new cosmetologists break into the business by working one of your chairs, or working for someone else so you can focus on making others beautiful without the responsibilities of a business owner.
If you like being paid well for your hair and makeup skills and are willing to continue to build and grow your skills through continuing education, this may be the right career choice for you. Highly skilled hairstylists can easily make $100,000 a year or more. The earning potential in the field of cosmetology is truly unlimited! And there are always fresh new opportunities available with a zero unemployment factor. In fact, about one-fourth of all new positions in cosmetology are filled by brand new salon workers with very little experience, so there are now worries about finding a position once you receive your cosmetology license.
If you are ready to learn more about how to become a licensed cosmetologist, visit these links on our website and find out why Summit Salon Academy is the best cosmetology school in Kansas City. 
Now that you know that you were born to be a cosmetologist come visit us here at Summit Salon Academy Kansas City. We can help you go from a job to a career you'll love in just 11 months with a cosmetology degree. We have both full-time day classes and part-time night classes for cosmetology starting soon. Schedule a tour or  Sign up online today and change your life in just 11-16 months by becoming a licensed cosmetologist! You can find us at 815 West 23rd St S in Independence, MO, or call us at (816) 252-4247 if you have any questions about our programs.