Reduce Frizz and Make Your Hair More Manageable With Salon Texture Services
07.30.2022
A select few people were born with perfect hair. It never frizzes and always does exactly what they want it to. For the rest of us, styling our unruly manes can be a bit of a challenge. Those with fine, limp hair struggle to achieve volume and get curls to last through the day, and those with curls struggle with frizz and sometimes too much volume. Whatever your hair styling struggles, you may find the answer you've been looking for in salon texture services. 
What Are Texture Services?
Texture services are chemical processes that alter the texture of your hair. If your hair is straight and thin a perm can be used to add volume and curls or waves. If your hair is curly it can be relaxed to reduce poof and frizz. Today we will look at both of these texture treatments in a little more detail to help you decide if either could be the right solution for your hair styling woes.
All About Perms
Perms have come a long way since your mother's and grandmother's time, so don't let any horror stories from the past turn you away from this amazing hair treatment. Modern perms are gentle and give you soft, frizz-free curls that are easy to manage. You can choose from a wide range of curl patterns and sizes for a completely custom look. You can have super tight ringlets, large flowing spirals, soft loose waves, or even simply volume and root lift with no curl at all. 
A perm is the ultimate wash-and-go style. With the right perm and cut you can simply wash and detangle your hair, apply any styling products that you may use, and go about your day allowing your curls to air dry. But, you're not limited to just curls. You can still style your hair however you'd like, and the new texture of your perm will give your style staying power. Instead of styling stick-straight strands only to find they fall flat by the end of the day you'll find that your styles actually last throughout the day.
How long your perm will last depends on a few different factors like your hair type, your wash routine, and how fast your hair grows. Generally, most people can expect a perm to last from three to six months, and some people may find their curls hang on quite a bit longer. Following your stylist's hair care recommendations can help you get the longest life out of your new curls.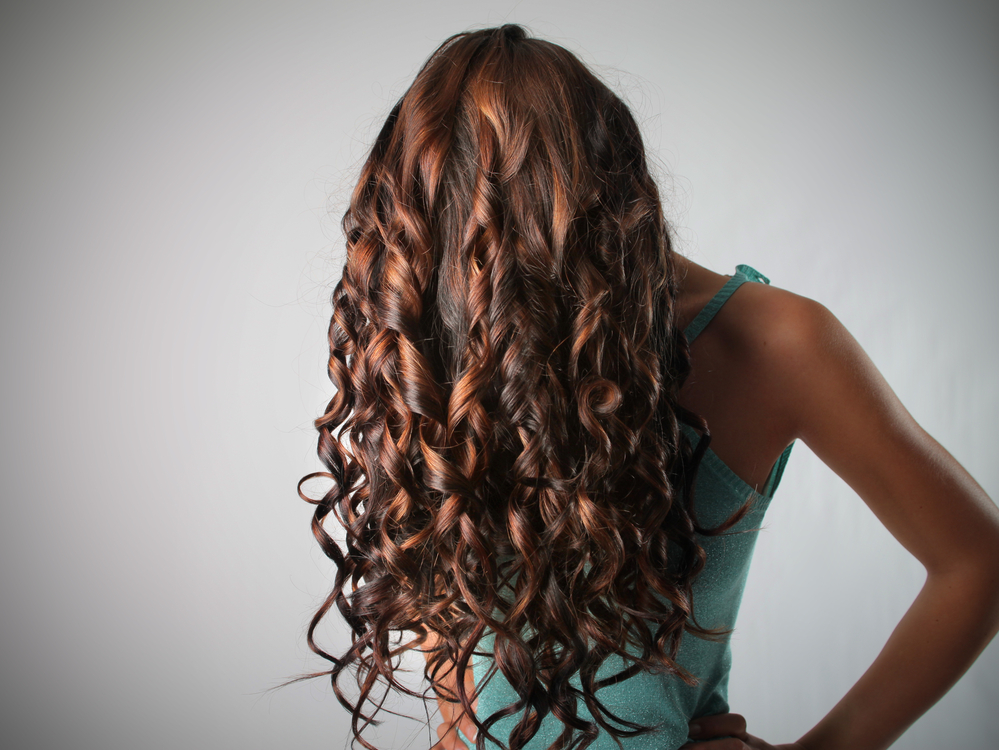 All About Relaxers
If you were blessed with natural curls you have a whole different set of hair care struggles to deal with. Whether you love your curls or long for straighter strands your answer to manageable hair could be relaxing those coils. Relaxers restructure your hair to reduce curl and frizz. Just how much the curl is reduced is up to you. You can opt to straighten them out completely or simply stretch and smooth them to make them easier to style and manage. 
Relaxing your curls means less time straightening and stretching to reduce shrinkage. It also means easier detangling due to the smoother texture. This alone can cut your styling time down by more than half. But not having to constantly deal with out-of-control frizz every time you encounter a bit of humidity is probably everyone's favorite benefit of hair relaxing. You can rock lots of smooth, sleek styles that really weren't possible before.
Again, how long the treatment lasts depends on your hair type, care routine, and growth pattern, but in general, relaxers don't last quite as long as perms do. You can usually expect the results to last from six to eight weeks before needing to see your stylist again. 
Caring For Textured Hair
There are a few things you need to know about caring for textured hair. The first is that you need to invest in good quality sulfate-free hair care products. Any kind of chemical processing results in some amount of damage to the hair, so your textured strands need gentle care. You'll also want a good deep conditioning treatment or hair mask to use weekly to strengthen and nourish your hair. Avoiding heat styling whenever possible will help extend the life of your treatment as well as keep your hair as healthy as possible.
Texture services help save you time in your daily routines by reducing styling time and making your mane more manageable. If you're ready to give them a try, allow the well-trained student cosmetologists at Summit Salon Academy Kansas City to totally transform your tresses with a completely natural-looking new texture. All of our students are fully trained and supervised by licensed, professional cosmetologists to ensure the best experience for you! You can find us at 815 West 23rd St S in Independence, MO, or call us at (816) 252-4247 x301 to schedule your perm or relaxer appointment.