Why Professional Nail Care is So Important
10.31.2019
Most people don't skimp on personal care and hygiene. We take care of ourselves every day, with regular skincare routines, tooth care, bathing, and hair care, but some of us don't take regular care of our fingernails and toenails. For these people, manicures and pedicures are a luxury for special occasions. But regular nail care is important, and a regular schedule of professional manicures and pedicures is crucial for the health of your hands and feet. Here's why.
Protection from injury. Have you ever thought about the purpose of fingernails and toenails? Most people haven't. Nails are actually shields that protect your hands and feet from injury. We depend on our hands every day for just about every task, but without nails to protect us, delicate tissues would be at risk, both from physical injury and infection, if it weren't for those nails. The same goes for toenails, which protect your toes from injury. Regular nail care ensures that both your toenails and fingernails are healthy and strong so they can do their job and protect your precious hands and feet. 
Skincare. The skin on your hands and feet needs care just as much as the skin on your face, but most people don't have a regular skin care regimen for these areas. Cleansing, exfoliating, and moisturizing are crucial to keeping your skin healthy, especially on your hands and feet. Professional mani's and pedi's on a regular schedule give your hands and feet the skincare they need.
Catch problems before they start. Problems like fungal infections can be hard to spot, especially on your feet, until they get bad enough to become a real problem. When a professional esthetician monitors your skin and nails on a regular basis, they can spot these issues and treat them before they become an unsightly or even painful problem. 
Esthetics. Of course, any discussion about mani's and pedi's can't ignore the obvious – that your hands and feet look great when you get regular, professional nail services. Even if you opt for clear nail polish, healthy, neat, trimmed nails look great and give you that boost of confidence, especially since your hands are always visible to the world.
Men need professional nail care, too. For all the above reasons, nail care is also important for men. Manicures and pedicures aren't just for women. Men can come in for professional nail care and just skip the polish (or opt for clear polish) and just get a nice buff for that natural, healthy look.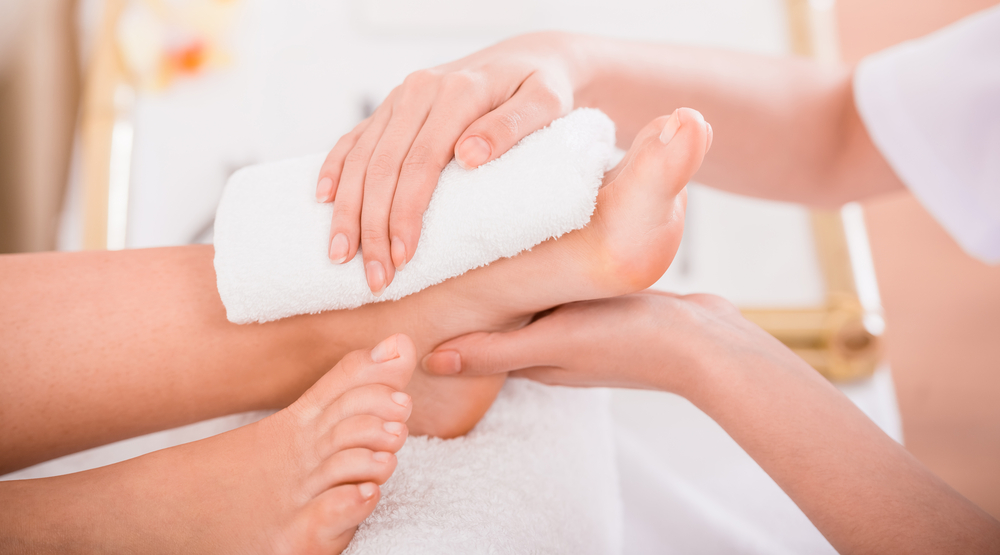 If you're ready to set up a schedule of regular manicures and pedicures, you can't beat the professionalism and value that you get from the students at Summit Salon Academy Kansas City. Each student is professionally trained in a rigorous, world-class curriculum focused on delivering the most advanced esthetic care. Summit Salon Academy Kansas City's services are affordable and economical, so you pay less while helping a new esthetician develop their career. Each student esthetician is supervised by an experienced, professional esthetician, so you get a great value and the highest quality services.
At Summit Salon Academy Kansas City, we offer:
Professional manicures
Professional spa pedicures
Quick polish changes for a new color on the go
When you're ready to come in for all your haircare and skincare needs, Summit Salon Academy Kansas City is ready for you with a fully clean and sanitized salon and spa for your health and safety. What's more, your appointment at Summit Salon Academy KC helps our student cosmetologists and estheticians advance their careers through hands-on experience, and all students are closely supervised by our professional estheticians and cosmetologists. It's a win-win for everyone! You can find us at 815 West 23rd St in Independence, MO, or call us at (816) 252-4247 to schedule your appointment or to speak with one of our professionals about your skincare and haircare needs. Please download our loyalty app for free on  iTunes and Google Play.